How to make your own authentic handcrafted Māori poi and tī rākau stick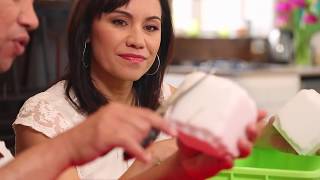 Watch Video
Maihi shows Stacey how to craft poi and tī rākau sticks using easy to find household items.

Traditionally, poi and tī rākau sticks were used by early Māori as a way to keep their hands and flexible for flax weaving and also as a training tool to build strength and coordination for using weaponry like the Mere or Patu.
Today poi and tī rākau sticks are a fundamental element in kapa haka performances, the sight and sound of swinging poi and flying tī rākau sticks can be witnessed on stages across Aotearoa.
Your child might have come home asking you to make a poi for them to practise with at home, or perhaps you'd like to make one as a gift. It turns out there are a few tricks to creating 'performance worthy' poi and tī rākau sticks.