Sweet Corn & Prawn Risotto and Mascarpone Cake by Glen File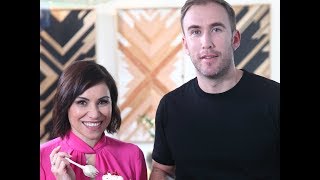 Watch Video
Head chef of Baduzzi Glen File joins Stacey in the kāuta and makes two summery dishes: Sweet Corn & Prawn Risotto with heritage carrot salad and Mascarpone Cake with fresh berries and vanilla cream.

For more on Glen, check out his Instagram.
For more info on Baduzzi, visit baduzzi.co.nz  or check them out on Facebook.